VPS hosting benefits
Unlimited bandwidth, fastest website response time
User-friendly control panel
24/7 support responds in within 2 hours
Tariff includes:
24/7 support
Personal dedicated IP address
DDoS protection
Additional services
Additional IP address

(per address)

Tax free
Our reliability
according to hosters.ru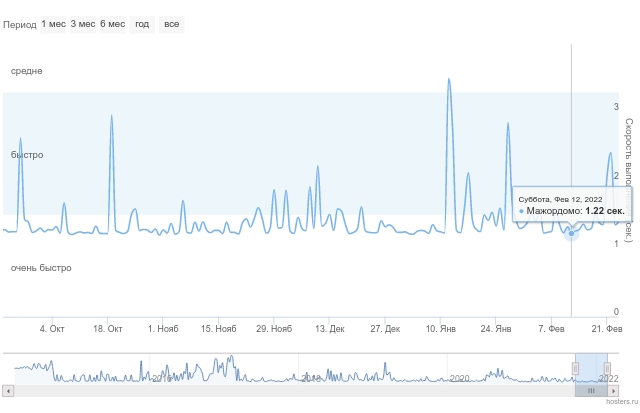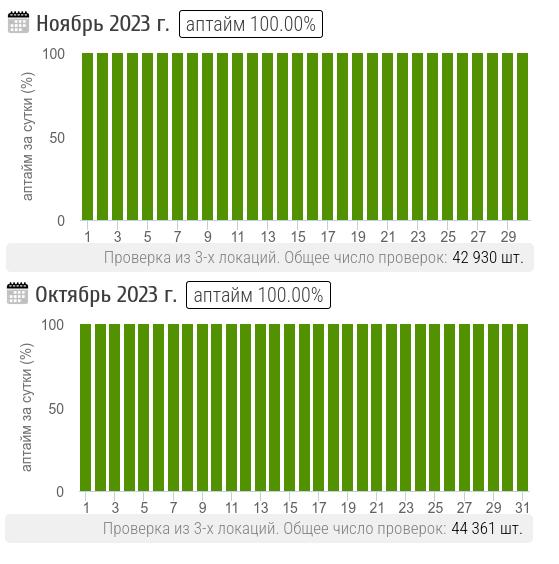 At some point, the capacity of virtual hosting may not be enough and you should think about switching to VPS/VDS hosting.
What is VPS/VDS hosting
VPS/VDS (Virtual Dedicated Server) - a type of hosting in which several independent virtual machines are allocated on one powerful physical server. VPS/VDS is an intermediate link between virtual hosting and a dedicated server, while you get the capabilities of a physical platform at a much lower cost. VPS and VDS technologies practically do not differ from each other in terms of settings - the difference lies only in the way information is processed.
Advantages of VPS/VDS over shared hosting
A VPS/VDS server has many advantages: you are given the opportunity to self-administer, you will not have restrictions on the number of domains, websites, creating databases, FTP and other services, each virtual server receives an individual IP address with the ability to order additional addresses at low cost.
Choosing VPS/VDS hosting depends on the following parameters:
Server administration - platform management can be provided to you (hosting without administration) or this function can be performed by the provider (hosting with administration). In the first case, the client can install and configure the software, but is forced to cope with the emerging difficulties of setting up and ensuring the system's performance. This option is suitable for those who have sufficient server management skills. In the second case, the system administrator of the hosting provider monitors the VPS.
Linux operating system - for maximum compatibility of your site, scripts and applications.
The technical characteristics of the server - the size of the allocated power, RAM and disk memory, the parameters of the physical equipment play a very important role in ensuring the smooth operation of your Internet project. These characteristics can also include an indicator of server reliability. And the physical location of the VPS will affect the search engine results.
Customer Support - The ISP's technicians should be able to help you deal with problems as quickly as possible.
Best VPS/VDS hosting
We offer VPS and VDS servers to host your projects. VPS hosting at Majordomo is distinguished by convenience, reliability, high speed and modern server hardware. Two types of tariffs to choose from: with administration by our specialists and with self administration.
By choosing Majordomo VPS/VDS hosting, you get high speed, unlimited traffic and resources similar to a powerful physical server, customization options for any of your Internet projects using a convenient control panel and prompt technical support at an affordable price.
Choose the appropriate VPS and VDS tariff to implement your Internet project right now!