Best plans for shared hosting in Runet
Why hosting services are needed
After creating the site, you need to choose a high-quality and reliable provider that will provide you hosting services - placing the site on a server that is constantly in the Internet. The availability and speed of the site depends on the reliability of the provider. And they affect the promotion of the site, its indexing and convenience for visitors. Choose inexpensive and reliable tariffs from Majordomo. Free trial period. RU/РФ domains as a gift.
What should you pay attention to when choosing a hosting?
When choosing a hosting, pay attention to the following points: how many years the company has been on the market, who are customers of its serves, the cost of services, the speed and availability of sites, is the control panel convenient, is there round-the-clock technical support. According to all these criteria, Majordomo hosting provider has already been one of the leaders in Runet for 22 years years now.
How to host a website on Majordomo?
Choose a plan according to your requirements: number of sites, PHP, MySQL databases and SSD space, price.
Register by completing a few fields. For 7 days you can use free test hosting.
Register or connect an existing domain, place the site on the Internet. Ready.
Which hosting type to buy?
You should choose depending on the tasks of the website. For a regular resource without a lot of traffic, the most cost-effective and at the same time reliable option is to choose inexpensive shared hosting services: prices start at 99 rubles per year. Individuals will prefer to purchase basic tariffs, while legal entities and representatives of government agencies will prefer corporate tariffs. For portals and large stores, buying a VPS/VDS server is a good choice.
Our reliability
according to hosters.ru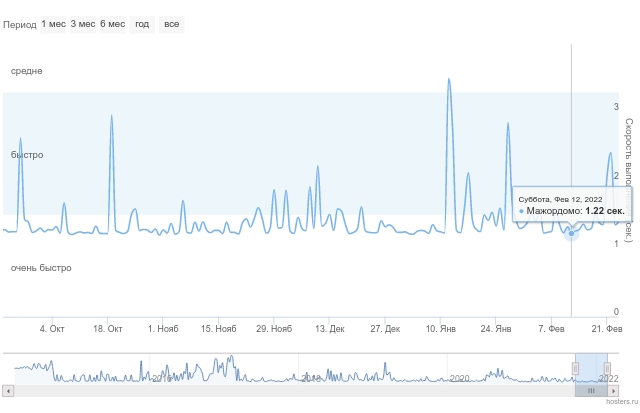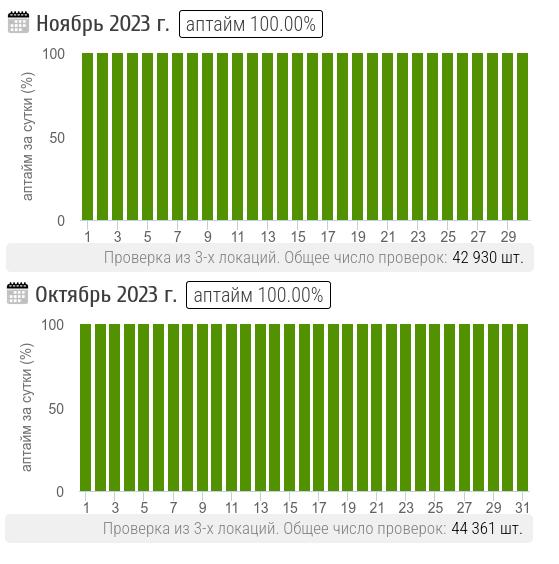 Choose a plan and sign up for a Majordomo account. The promotion does not apply to the "Start" and "Domain Parking" tariff plans.
Fill out the form below.
After transferring the site to us, buy an annual subscription and write to the support service: support@majordomo.ru.
We will give you 3 more months of hosting at the selected rate.
Please note, the promotion cannot be combined with special offers from partners.
Except tariff plans "Start" and "Domain parking"